CHINAPLAS 2017 (The 31st International Exhibition on Plastics & Rubber Industries)
Organizer
Adsale Exhibition Services Ltd.
Show Info
Show Name:

CHINAPLAS 2017

(The 31st International Exhibition on Plastics & Rubber Industries)

Show Date: 16-19 May, 2017

Open Hours: 09:30 - 17:00

Venue: China Import & Export Fair Complex, Pazhou, Guangzhou, PR China

Official Website: www.ChinaplasOnline.com

Organizer: Adsale Exhibition Services Ltd.

Information:

Scale: 250,000 sqm

Number of exhibitors: 3,300+ exhibitors from 40 countries & regions

Number of visitors: 140,000+ from 150 countries & regions (25% overseas visitors)

Exhibitor profile:

16 Theme Zones to facilitate successful sourcing of buyers:

Additives Zone
Automation Technology Zone
Auxiliary & Testing Equipment Zone
Bioplastics Zone
Chemicals & Raw Materials Zone
Chinese Export Machinery & Materials Hall
Colour Pigment and Masterbatch Zone
Composite & High Performance Materials Zone
Die & Mould Zone
Extrusion Machinery Zone
Film Technology Zone
Injection Molding Machinery Zone
Plastics Packaging & Blow Molding Machinery Zone
Recycling Technology Zone
Rubber Machinery Zone
Semi-Finished Products Zone

Visitor profile:

Our visitors include manufacturers / agents / distributors / servicing organization from the industries of:

Automotive
Building & City Infrastructure
Chemicals & Raw Materials
E&E, IT & Telecommunications
General Plastic Products
Lighting & LED
Machine Manufacturing
Medical
Mould & Die
Packaging
Plastic Furniture
Reuse & Recycling
Rubber Products
Wire & Cable
Others: Toys, stationery, sports goods, hand tools, etc.

Review of the show:

CHINAPLAS 2016:

Exhibition area: 240,000sqm

Number of exhibitors: 3,335

Number of visitors: 148,575 (from 160 countries), 39,454 (26.55%) are overseas visitors

Description:

CHINAPLAS 2017, currently Asia's No.1 and world's No.2 plastics and rubber trade fair, will be held on 16-19 May, 2017 in Guangzhou, PR China. It is expected that more than 3,300 exhibitors from around the world together with 12 country/ region pavilions will take part in the event and display more than 3800 sets of machinery, providing solutions to various user industries such as packaging, automotive, E&E, IT, telecommunications, building & construction and medical. The fairground will be divided into 16 theme zones which will cover a total exhibition area of 250,000sqm.

CHINAPLAS is China's only plastics and rubber trade show approved by UFI (The Global Association of the Exhibition Industry). CHINAPLAS has been exclusively sponsored by the Europe's Association for Plastics and Rubber Machinery Manufacturers (EUROMAP) in China for the 28th time.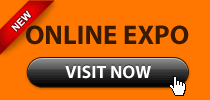 Exhibitions by Industry
Exhibitions by Country