Loading


Show Info
Date: 2013/8/28-2013/8/31
Venue:
Taipei World Trade Center NanGang Exhibition Hall
Organizer:
Taiwan Automation Intelligence and Robotics Association
Economic Daily
Chan Chao International Co., Ltd.
Featured Suppliers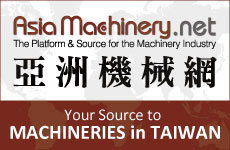 Gladwave Technology Co., Ltd.

Gladwave Technology Co., Ltd.
Booth No: I1123
Address: No.53, Zhongyi Rd., Tucheng Dist. New Taipei City, Taiwan
Tel: 886-02-22683933
Fax: 886-02-22687220
Website: http://www.gladwave.com.tw
Our products
APPLICATION
•Electronics / electrical industry - insulated / waterproof / thermal
conductivity
•Automotive electrical parts industry
•Green energy industry
•Filter
•Composite material industry
•Mobile phone industry
•Name plate industry
•Anticorrosive / waterproof coating
•White goods
Company profile
Gladwave Technology Company established in 2008, Professional engaged in the industry a variety of metering mixing and dispensing system for single and plural component reactive resin material.
Main engineers of our company have more than 10 years experience in this field, is committed to this kind of work machinery research and development, manufacturing and service. Our company are fully integrated international market of precision components has stability, precision, automatic monitoring of equipment and new technology, characteristic of price advantage.

Our broad product line, since we are using a variety of pump characteristic technologies, as the basic of all modules. Our R&D division is dedicated to project solution, to tailor the most appropriate equipment to operating characteristics.


Featured products