Loading


Show Info
Date: 2011/10/12-2011/10/15
Venue:
Saigon Exhibition & Convention Center (SECC)
Organizer:
Yorkers Trade & Marketing Service Co., Ltd.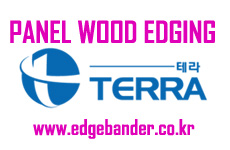 CONG TY TNHH ROBERT BOSCH VIETNAM

CONG TY TNHH ROBERT BOSCH VIETNAM
Booth No: 178
Address: 10th Floor, 194 Golden Building - 473 Dien Bien Phu St, Ward 25, Binh Thanh District, HCMC
Tel: 84-8-62583690
Fax: 84-8-62583692 
Website: http://www.vn.bosch-pt.com
Our products
- Tools
Cordless Tools - Lithium-ion Technology
Cordless Tools - Nickel Technology
Impact Drills, Drills, Screwdrivers
Rotary Hammers and Demolition Hammers
Diamond Technology
Angle grinders and Metal working tools
Bench-mounted Tools
Sanders, Planers & Routers
Saws
Dust Extractors, Glue Guns, Heat Guns
Digital Measuring Tools
- Accessories
Company profile
With 125 years heritage of engineering know-how and innovation, Bosch offers durable and reliable technology from professionals to professionals. Bosch Power Tools - being world-acclaimed - consistently develops products that increase work efficiency and quality.
On April 23, 2008 Robert Bosch Vietnam Co., LTD was established after 14 years of operating with head office in HCM City, a branch in Hanoi and a manufacturing plant in Long Thanh, Dong Nai, occupying a land area of 160,000 sq meters, this high-tech plant will manufacture push-belts for Continuously Variable Transmission (CVT) and will officially open in April 2011.
Featured products