Our Products
News
Exhibit Plans
No Exhibit Plan currently
Contact Information
No.3, Gong 2nd Rd., Linkou District, New Taipei City 244, Taiwan
Tel: 886-2-26010699
Fax: 886-2-26010959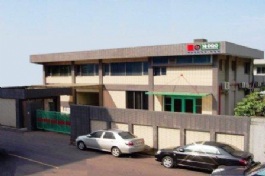 Honto Denki Gear Motor co., LTD

Honto Denki has established on this business since year 1990, at the early history of Honto Denki we were mainly produce transmission component and provide a maturity technical service support at the business cycle. Due to the demand need in this market and also to improve performance of transmission motor in this business cycle Honto has start to produce every types of motor.

Honto is a professional agency of producing motor and has a lot experience to produce motor for many famous brands from many other countries like China, Germany, France, Unit states of America and Japan. Our logos are honest, to service, professional and to innovate and our professional technical team will provide the best guarantee to this business cycle.



Main Products
Induction Motor

Reversible Motor

Variable Speed Motor

Electromagnetic Brake Motor

Torque Motor

Cleaning Application Motor

Other electrical products


Contact Information
Country: Taiwan
Address: No.3, Gong 2nd Rd., Linkou District, New Taipei City 244, Taiwan
Tel: 886-2-26010699 ; 860-592-6226443
Fax: 886-2-26010959
Website: http://www.hd-hipro.com/
Contact person: 孫文旺先生
Category: NC Machine Tools Metal Cutting Machine Tools Pharmaceutic Equipments Machinery for the Food and Beverage Industries Automatic Machinery and Equipment Apparatus and Machinery for Chemical Industry Woodworking Machinery & Materials Other Industry Machinery
Nature: Manufacturing Domestic Sale Export Others