Our Products
News
Exhibit Plans
No Exhibit Plan currently
Contact Information
11424 Route 36, Brookulle, PA 15825
Tel: 1-608-2694418
Fax: 1-855-664-8249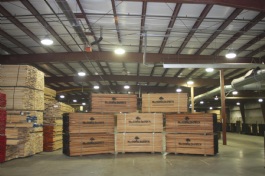 MacDonald & Owen is a hardwood lumber company with locations in Sparta WI and Brookville, PA. Founded in 1968, we serve customers around the world from Midwestern America to Asia and Europe.

With millions of feet of kiln dried inventory, MacDonald & Owen lumber is able to keep up with the growing demands of our changing marketplace. Among our many capabilities are color sorting, custom grades, width sorting as well as gang ripping.

Our main objective is to help our customers achieve success by getting them the exact products they need, exactly when they need it. Contact us today for your hardwood lumber needs.
Main Products
MacDonald & Owen Lumber Company stocks all the major species of Northern and Appalachian domestic hardwoods as well as imported lumber sourced from areas known throughout the world for producing the best color, texture and quality.

We stock an inventory of over 7 million board feet of kiln dried hardwood lumber.
Contact Information
Country: United States
Address: 11424 Route 36, Brookulle, PA 15825
Tel: 1-608-2694418
Fax: 1-855-664-8249
Website: http://hardwoodlumber.net
Contact person: Adam Hyer
Category: Woodworking Machinery & Materials
Nature: Manufacturing Export