CHINAPLAS 2019 (The 33rd International Exhibition on Plastics & Rubber Industries)
Organizer
Adsale Exhibition Services Ltd.
Show Info
Show Name:

CHINAPLAS 2019

(The 33rd International Exhibition on Plastics & Rubber Industries)

Show Date: May 21 – 24, 2019

Venue: China Import & Export Fair Complex, Pazhou, Guangzhou, PR China

Official Website: www.ChinaplasOnline.com

Organizer: Adsale Exhibition Services Ltd.

Admission / Pre-registration:

• RMB 50 for 1-Day Pass
• RMB 80 for 4-Day Pass
Visitor who pre-registered online can enjoy an early bird fare discount of RMB50 for a 4-Day Pass

Description:

CHINAPLAS has firmly staked its claim as one of the world's leading plastics and rubber trade fairs. This technology-oriented exhibition provides a platform for global and regional companies to showcase their latest products and services, to include materials, machinery, and smart and green technologies. Positioned as an "all-round solution provider", CHINAPLAS 2019 expects to host more than 3,400 global exhibitors, covering 250,000 square meters of exhibition area, with some 180,000 visitors attending from over 150 countries. Don't miss this opportunity to transform and upgrade your technology, while gathering the latest intelligence to help you adopt more sustainable development practices. CHINAPLAS will take place on May 21-24, 2019 in Guangzhou, PR China. For more information and pre-registration, please visit www.ChinaplasOnline.com.

Information

Scale: 250,000+sqm

No. of exhibitors: 3,400+ exhibitors from 40 countries & regions

No. of visitors (expected): 180,000+ from 150 countries & regions (30% overseas visitors)

Scope of Exhibits

Machinery & Equipment

Raw Materials, Auxiliaries

3D Technologies
Ancillary equipment
Blow molding machines
Extruders & extrusion lines
Film technology
Integrated automation
Injection molding machines
Machinery & plant for finishing, decorating, printing & marking
Machinery for foam, reactive or reinforced resins
Machines & equipment for preprocessing & recycling
Measuring & testing equipment
Mould & die
Other processing & post processing machines
Parts & components
Presses & welding machines

Additives
Adhesives & Glues
Bioplastics
Coating Compounds
Colour Pigments & Masterbatches
Fillers & Reinforcement
Foams & Intermediates
Composites & Reinforcing Fibres
Rubbers
Thermoplastic Elastomers
Thermoplastics
Semi-finished Products

Target Visitors:

Our visitors include manufacturers / agents / distributors / servicing organization from the industries of:

Automobile
Building & City Infrastructure
Chemicals & Raw Materials
E&E, IT & Telecommunications
Packaging End-user (included food, beverage, commodity & etc.)
General Plastic Products
Lighting & LED
Machine Manufacturing

Medical
Mould & Die
Packaging
Plastic Furniture
Reuse & Recycling
Rubber Products
Wire & Cable
Others: Toys, stationery, sports goods, hand tools, etc.
Contact info
Contact info
Adsale Exhibition Services Ltd./ Ms. Winnie Leung
Tel: +852 2811 8897
Fax: +852 2516 5024
Email: Chinaplas.PR@adsale.com.hk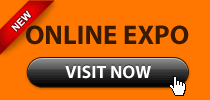 Exhibitions by Industry
Exhibitions by Country