The 15th Arab Int'l Plastic & Rubber Industry Trade Show (Arabplast 2021)
Organizer
AL FAJER INFORMATION & SERVICES
MESSE DUSSELDOLF
coOrganizer
Dubai Chamber of Commerce & Industry.
Government of Dubai Department of Tourism and Commerce Marketing.
Show Info
Materials, Chemical, & Auxiliaries
Plastic Packaging Machinery & Technology, Equipment services
Other Equipment for pre-processing, recylcing
Post Processing Machine
Machinery and Plant for FInishing, Decorating, Printing and Marking
Ancillary Equipment
Parts and Components
Semi-Finished Products
Contact info
SLP FAIRS & EXHIBITIONS CO.,LTD.
Ms. Linda Sun
Email: slpfair@ms33.hinet.net
Tel: 886-2-26596161
Fax: 886-2-26596262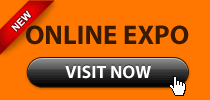 Exhibitions by Industry
Exhibitions by Country