Taipei International Industrial Automation Exhibition 2017
Organizer
Chan Chao International Co., Ltd.
Economic Daily

Show Info
1. Industry 4.0
2. Automation Controlling System
3. Industrial Robot Arms
4. Fuid Power Control Equipment
5. Hardware and Factory Equipment
6. Special Machinery and Testing & Measuring Equipment
7. Manufacturing Equipment of Machine Tools
8. Machinery and Equipment for Electronics Industry
9. Software for CAD/CAM/CAE
10. 3C Metal Components & Alloy Technology & SMT
Publicity
News and Magazines
Spread information and advertisements to domestic dominant news such as Economic Daily、Business News、China Times、United Daily News、leading news in central and south part of Taiwan…,and related professional magazines.
Invitation Card
300,000 Iinvitation cards will be printed and be sent by Chan Chao Company、collocated institutions and media、exhibitors to make mass spread to visitors.
Chan Chao Company will search the potential buyers based on the visited buyers information accumulated from past years and related purchasing industries.
Internet
Design Buyer's Guide of 2017 Taipei International Industrial Automation Exhibition by internet, which contains information of company and producing products Design EDM and potential buyers database as well to invite related industries by E-mail.
Overseas Promotion
Spread out the information of the exhibition to related overseas exhibitions and industrial expos organized by Chan Chao (such as Europe→Germany、 Poland、Italy、Turkey…,central and south America→Argentina、Mexico、Brazil…,Asia→China、Hong Kong、Japan、South Korea、Russia、 Dubai…,east and south Asia→Malaysia、Vietnam、Philippine、Indonesia、Thailand…etc.)
Invite the foreign buyers through the foreign agents of the organizers.
Invite worldwide buyers through the assistance of organizers worldwide and the trade offices in Taiwan.
Institution Invitation
Invite the chief of the government and related industrial group、R&D institutions to improve the image of the exhibition.
Buyer's Guide and Compact Disk
Release Buyer's Guide and compact disk and give free to the member of domestic related institution、related industries and the visitors.
Exhibition Fee
| | | |
| --- | --- | --- |
| Type of Stand | Show Area | Price |
| Raw Space | 9 sqms (3m×3m) | US $2,520 |
| Standard Booth with basic furniture | 9 sqms (3m×3m) | US $2,880 |
1.Standard Booth contains: 3 ×Partitions, 3×Spot lights, 1×110V socket, 1×Carpet (9squms), 1 × Signboard, 1× Information Desk and chair.
2.Exhibitors could choose to rent raw space (searching forcontractors by self) or standard booth with basic furniture.
3.Power Electricity、24hrs electricity、water supply of water pipe、air compressor 、forklift, will be charged additionally.
Registration
With the application form and the signature of company and the person in charge, mail or fax to :
Chan Chao International Co., Ltd./ Executer of 2017 Taipei International Automation Industry Exhibition
Tel : 02-2659-6000 Fax: 02-2659-7000 Email: show@chanchao.com.tw
Address : 3F, NO.185, Kangchien Rd., Nei-Hu Dist., Taipei, Taiwan
Executers : Mindy Huang ext. 315
Contact info
Chan Chao International Co., Ltd. / Ms. Mindy Huang
TEL:+886-2-26596000 #315
FAX:+886-2-26597000
E-MAIL:automation@chanchao.com.tw
3F, NO.185, Kangchien Rd., Nei-hu Dist, Taipei, Taiwan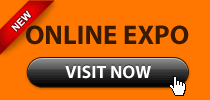 Exhibitions by Industry
Exhibitions by Country