Taipei Wine & Spirits Festival 2020
Date: 2020/11/13 - 2020/11/16

Venue: Taipei Nangang Exhibition Center, Hall 1
Organizer
Chan Chao International Co., Ltd.
Show Info
In recent years, owing to the active promotion of the wine producers and related industries, the wine market has already become a part of public life in Taiwan. Wine is no longer only a commodity; it can not only represent your taste and your knowledge, but also improve your life satisfaction and enrich your life. The charm of wine has attracted more and more people wanting to learn more about wine and enter the world of wine.
Taiwanese liquor consumption starts its growth from 2008, about 33% growth for last 6 years.
Taipei Wine & Spirits Festival is positioned as the largest comprehensive professional wine exhibition. It is expected to attract the largest number of middle and high-end customer base through the mass media advertising and the professional media advertising. We sincerely invite you to join us to celebrate this event.
Contact info
Chan Chao International Co., Ltd.
Tel :+886-2-2659-6000
Fax:+886-2-8753-6256
Contact Person:
Erin Hsiao  Ext.342 (erin@chanchao.com.tw)
Brian Lee  Ext.307 (Brian@chanchao.com.tw)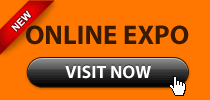 Exhibitions by Industry
Exhibitions by Country